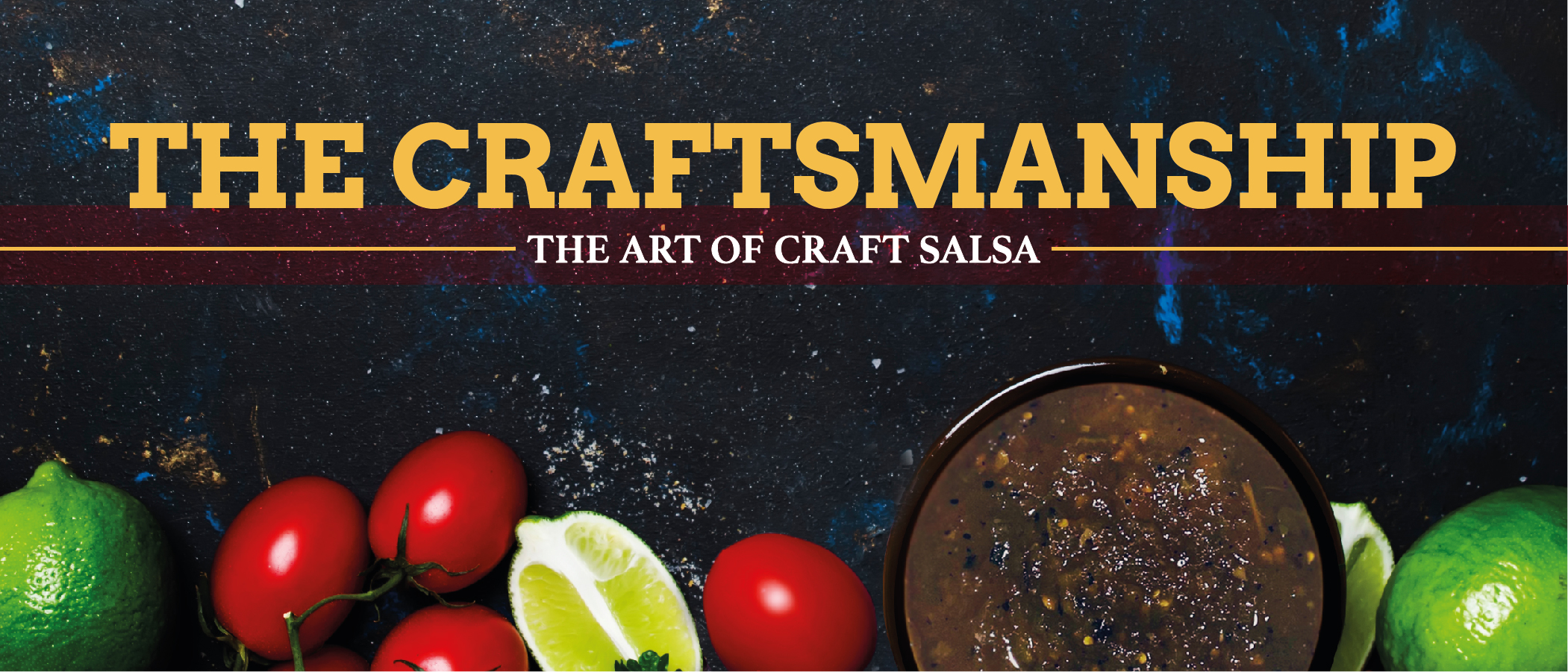 If you love salsa and want an elevated experience, this style of salsa is expertly crafted around a balance of flavor and heat. Taste our CRAFT SALSA, it will leave a lasting impression of a culinary game-changer, setting the salsa bar higher than ever. Fashioned for your busy lifestyle, it is on hand for an extra special game day party, a family get-together, or at your fingertips just because you deserve a treat. A perfect blend of smoke and fresh flavors, with a touch of our favorite spirits. We start fresh & local to create our non-preservative salsa for everybody. Our ultimate goal is to create that flavor that changes the definition of salsa, a CRAFTED SALSA innovated to surprise and delight consumers with this delicacy of unexpected flavors.
Smoked Low & Slow
We start with the perfect blend of smoke by using the highest quality seasoned post-oak firewood, while maintaining the perfect temperature. Slowly roasting the freshest vegetables to create a base sauce with our smoke balance is just the beginning. Low-temperature smoking adds the natural real-wood smoke flavor which creates the ultimate base for our CRAFT SALSA.
Brewed & Infused
A Legends CRAFT SALSA is a new concept of salsa, created over many years, using techniques that add our unique flavor with the addition of a touch of spirits. We gather seasonings and fresh herbs that highlight our spirit choices to create unique experience-driven crafted products. We diffuse the alcohol through the brewing process, so you indulge in the sweet caramelized taste of the black rum or oak barrel taste of the bourbon-infused salsa. Grab a bag of chips and introduce your palate to flavors from the agave plant in our tequila-infused CRAFT SALSA. Be prepared to change the way you think about salsa.
Preserved & Bottled
Blending and infusing our base of smoked ingredients and our brewed-infused craft selections, we bring everything together while monitoring temperatures before using our own signature techniques for final bottling and packaging. The heat arrives in a wave of delight to marry with the spirit flavor, creating something unique and unexpressed in today's market.
SMOKED, BREWED & BOTTLED IN MAGNOLIA, TEXAS